Docs - Changelog
v1.8.3:

September 2, 2014
Bug fix: allow vertical swipes above slider
Bug fix: mobile submenus toggling
v1.8.2:

August 24, 2014
Revolution Slider: update 4.5.0 -> 4.6.0 version
Maps: add markers tooltips feature
Colorbox: limit colorbox popup width and height to 95% of viewport
Menu: add portfolio single item example link
Portfolio: add single portfolio placeholders to the build
Docs: google maps docs updated
Docs: add colorbox docs
Bug fix: fix responsive visibility bug (classes priority, connect helpers.css before responsive.css in global.css)
v1.8.1:

August 7, 2014
Colorbox: implement "video inside popup" feature
Bug fix: connect footer form js handler
v1.8:

July 20, 2014
End of IE8 support, remove respond.js from header
Big header refactoring, to improve header fixing/reducing behavior
Layouts: Portfolio Single item
Maps: multiple addresses feature
Forms: connect Homepage 6, Onepage 1 and Onepage 2 contact forms, remove footer handler, and make so one handler and JS script could handle both forms.
Remove pi.easings.js, completely replace it with jquery.easing.1.3.js
Docs: fix some links
Bug fix: Mailchimp handler problem on PHP less than 5.3 fixed
Bug fix: Video background properly resizing
Bug fix: Fix slider swipes detection
Bug fix: IE9 bug related to big global.css filesize, typo.css and social.css removed to external stylesheets from global.css
v1.7:

July 17, 2014
Global: most often used css and js files merged into global.css, pi.global.js files. See theme structure docs.
Elements appear in viewport animations
Mobile menu: improve mobile menu scrolling performance
Colorbox: Enable for tablet portrait
Layouts: Single portfolio
Changelog: changed files list added
v1.6.2:

July 10, 2014
Sections: Video backgrounds
Pages: Available Icons List
v1.6.1:

July 8, 2014
Layouts: One page layouts - full height sections
Layouts: Masonry blog and portfolio layouts
Menu: Wide menu version, and examples
Bugfix: Contact form handler php error
v1.6:
Layouts: Two "one page website" templates
Layouts: Portfolio Timeline layout
Layouts: Blog Timeline layout
Layouts: Added different post types to blog
Layouts: Sign In
Layouts: Sign Up
Layouts: 500 Server Error
Real Twitter Feed
Mailchimp Forms
Contact Form Captcha
Reworked fixed header - old fixed header was another element that appeared as old row duplication. That didn't fit for onepage layout.
Mobile menu improved - now it doesn't show long ugly list, submenus are collapsed by default.
Docs: Quick Start Guide
Docs: Docs Maps
Docs: Mailchimp Subscribe Forms
Docs: Contact Forms Captcha
Docs: Twitter Feed
Enhancement: Google map could be shown using latitude/longitude as well as address now.
v1.5:
3 new layouts, left sidebar with fixed width - content column liquid width, content column liquid width - right sidebar fixed width, content column liquid width - left and right sidebars fixed width.
Scroll to top arrow added
Parallax: make so parallax blocks backgrounds wouldn't look stretched on mobile devices.
Colorbox: update colorbox init script, to remove from mobile phones, and to able webmasters choose breakpoints where they need colorbox.
Socials: yelp icon was added
Docs: acordions docs added
Docs: lists docs added
Docs: icon boxes docs added
Docs: dropcaps docs added
Docs: slider docs added
v1.4.1:
Bug Fix: IE - boxed mode fixed header
Bug Fix: IE - mobile menu not in right position
Templates: 404 page was added
Mobile menu style updated, items dividers were added
v1.4:
Single Blog post template
Mobile menu improved
Colorbox connected on all pages
Colorbox galleries grouping improoved
Docs - alert boxes added
Docs - boxes added
v1.3:
More Footers added, 15 footers variants (3 colors * 5 variants)
Docs - theme settings added
Docs - socials added
v1.2:
More Headers added, 57 headers variants (3 colors * 19 variants)
Changelog moved to theme docs pages.
Revolution slider updated to version 4.5.0
Revolution slider loading issue fixed
Social icons jumping variant Safari bug fixed
v1.1 May 30, 2014:
Additional color schemes (orange, red, purple)
Some previous color schemes improoved (blue, green, brown)
Minor changes in Header and Footer
Minor buttons code usability changes
Credits page was added to docs
Contact Us
Address: 557 Cyan Avenue, Suite 65,
New York, CA 9008
Phone: (123) 456-7890
Email: hello@pitheme.com
9:00 am - 10:00 pm
Saturday - Sunday: Closed
Monday - Friday:
Say Hey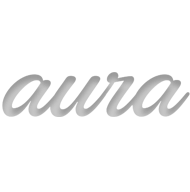 © 2014. «Aura HTML Theme». All right reserved.